President & CEO, Dr. Rosemarie Allen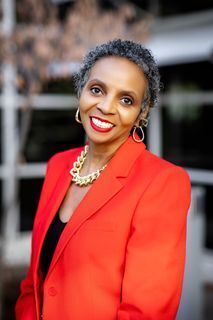 Dr. Rosemarie Allen has served as a leader in early childhood education for nearly 40 years. Her life's work is centered on ensuring children have access to high quality early childhood programs that are developmentally and culturally appropriate. She is currently an Associate Professor in the School of Education at Metropolitan State University of Denver. Her classes are focused on ensuring teachers are aware of how issues of equity, privilege, and power impact teaching practices. Rosemarie has served in directorship roles with the Colorado Department of Human Services, most recently in the Division of Youth Corrections (DYC). As Director of Programs at DYC, she was responsible for the education, health, and mental health of all adjudicated youth in the State. She was also responsible for the professional development of all Division staff members in order to ensure state-wide culture change. From 2007-2012 Rosemarie served as the Director of the Division of Child Care.  In that role, she oversaw the State's child care licensing program, the federal child care assistance program, the redesign of the State's quality rating and improvement system, the implementation of the State's professional development plan, and assisted in the creation of Colorado's early learning guidelines.
Rosemarie is a national expert on racial equity, implicit bias and culturally responsive practices, speaking at conferences across the country. She is the Equity Expert for 9News KUSA with a weekly segment on racial equity at all levels of society. Dr. Allen is a respected keynote speaker and has the distinct honor of being appointed as a "Global Leader" for Early Childhood and works with professionals from more than 80 countries, sharing inspiration and information on issues impacting children and families worldwide. Rosemarie earned her B. A. from California State University, Master's of Education from Lesley University and Doctorate in Leadership for Educational Equity at the University of Colorado, Denver.
---
Chief Financial Officer, Don C. Allen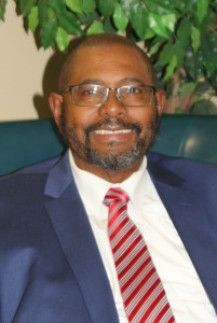 Don C. Allen, has worked as a financial analyst, accountant, and finance supervisor for more than 4 decades. His passion is ensuring the financial integrity of organizations and enhancing the financial literacy of employees. Mr. Allen worked for Raytheon Systems Company as a Principle Systems Analyst for nearly 30 years. He developed and implemented Earned Values Systems for Five major defense contracts. He also served as the skilled Financial Expert for Proposal support, cost budgeting and compliance assessment for Federal (FAR) and Raytheon Regulations. His proficiency with the tool "PC Pricing" for proposals projects led to various contract awards and ensured cost alignment. He demonstrated expert analysis and presentation skills with monthly, quarterly and annual reviews to product line executives. Mr. Allen also effectively worked with external and governmental auditors for year-end review for compliance to accounting and DCAA regulations. He has many years of experience with developing and managing overhead rates to capture cost in a Matrix environment. Over the course of his career, Mr. Allen has trained and mentored Junior analysts in all aspects of defense contracting financial operations. He earned his Bachelor's Degree from the University of California, Los Angeles (UCLA) and his MBA from the school of Business at UCLA.
---
Chief Operating Officer, Val Gill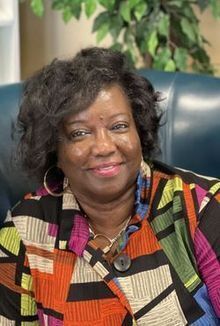 Val has more than 30 years' experience in business, process and project management. She most recently served as a Sr. Business Analyst at Kaiser Permanente supporting the company with data integration, analysis and process procedures. Prior to joining Kaiser, Val worked as a Sr. Process Analyst of CenturyLink, where she assisted in multiple projects to create processes for numerous acquisitions and daily operations. Val also held senior roles at Transamerica Finance and GE Capital.  She has a depth of knowledge in operations and process improvement. She served on the Board of IREE and is a member of several local organizations in the community. Val earned her Bachelor's Degree from Catawba College, Salisbury, NC in Communications. She is the wife of a retired Navy man, mother of two adult children and grandmother of two grand boys!
---
Executive Director of Licensing, Niki Gill Adams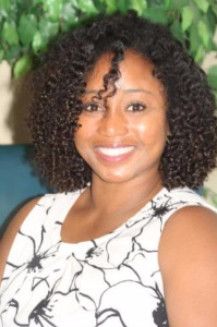 Niki Gill is deeply passionate about our nation's youngest citizens. She is also dedicated to ensuring the best outcomes for direct caregivers, children, and their families. Early childhood education has allowed Niki to realize her passion, be innovative, and utilize her leadership skills to enhance the lives of young children and those who care for them.  She has witnessed a transformation in the field of early care and learning in her role as advocate, director, teacher of young children, college instructor, Quality Rating Specialist, child care licensing specialist and supervisor, and in her current role as Executive Director of Community Based Licensing. Niki actively partners with child care providers and the community to ensure that all children are thriving academically, socially, physically, and mentally. In her role as part-time instructor at Metropolitan State University of Denver, she enjoys connecting with students, joining them in their educational aspirations, and adapting course content to their needs. Niki's goal is to meet programs' highest needs and to mentor them in providing best practices for children. Recently, Niki was selected to participate in an intensive community leadership program hosted by Urban Leadership Denver. The program provided invaluable experiences that enhanced her ability to more deeply engage and collaborate with community leaders. Niki takes great pride in her community involvement activities and has served as a board member of Restoration Christian Academy, as well as serving as a leader in Restoration Christian Fellowship Children's Ministry. She has served on many early childhood task forces, presented at statewide conferences and served as the keynote speaker at the Colorado Association for the Education of Young Children early childhood conference, the Alpha Kappa Alpha Senior Girls Scholarship Program, and the Northeast Family Child Care Association Conference. Niki completed her undergraduate degree at The University of New Mexico in Communication and Journalism and Spanish. Later she completed her Masters degree, Magna Cum Laude, in the Early Childhood Education Master's program at the University of Colorado Denver.
---
Deputy Director, Cammile Espinosa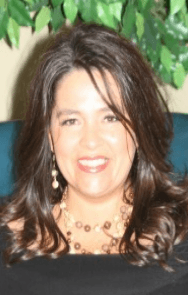 Cammile has more than 22 years' experience in early childhood.  She's held roles as a Licensing Specialist, Lead Teacher and Family Childcare Provider.  Her main objective is to make a difference for families to have access to highly quality licensed childcare facilities where children can develop to their full potential in a safe, healthy, and nursing environment.  Cammile obtained her bachelor's degree in Early Childhood Education from Metropolitan State University.   OOOCammile has more than 22 years' experience in early childhood.  She's held roles as a Licensing Specialist, Lead Teacher and Family Childcare Provider.  Her main objective is to make a difference for families to have access to highly quality licensed childcare facilities where children can develop to their full potential in a safe, healthy, and nursing environment.  Cammile obtained her bachelor's degree in Early Childhood Education from Metropolitan State University.
---
Licensing Supervisor, Beth Chase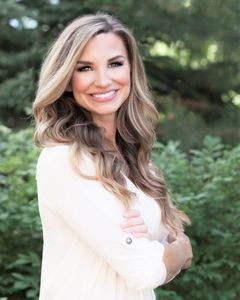 Beth Chase began her work in early childhood in 2003 as a teacher's aide while attending college. This first experience in a childcare setting steered her in the educational path of child development. Beth learned the importance of the role that the early childhood educator plays in children at a critical time in their development. Beth obtained a Bachelor's Degree in Child Development from California State University Chico before moving to Colorado. Beth held several roles including assistant director and acting director of a childcare center before beginning her career with licensing in 2009. Beth worked as a licensing specialist for the State Department of Human Services before beginning her career with IREE in 2019 as Licensing Supervisor for El Paso County. In her free time, she enjoys spending time with her husband and two sons.
---
Director of Health & Well Being, Jasmine Crane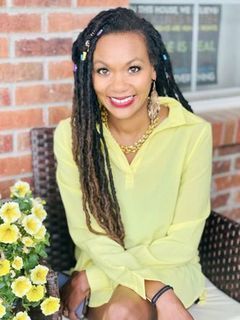 Jasmine Crane, MS, MA, NCC, LPC is a Licensed professional counselor in the state of Colorado, where she has worked as a teacher at nearly every level of education.  She has worked as a lead teacher and two-year-old classroom management trainer, she was a middle school and high school reading and writing and language arts teacher and currently holds a substitute teaching license in the state of Colorado.  Jasmine works as an adjunct faculty member for the University of Colorado Denver, in their Masters-level counseling department.  Jasmine currently works as the Director of Health and Wellness for the Institute for Racial Equity and Excellence (IREE) and is the owner and primary therapist of Transcendent Counseling LLC, where she provides counseling to families of school-aged children, couples, individuals and adolescents.  She is also a contracted trainer with the Pyramid Model Consortium, where she provides training on equity and culturally responsive practices, especially as it relates to implementing the Pyramid Model.  She has served on the board of the Denver County Cultural Commission, where she helped allocate SCFD funds to tier 3 arts and science organizations serving the Denver Metro Area.  Jasmine has also served on the board of their Inclusivity Committee, a committee dedicated to ensuring that SCFD funds are reserved for organizations serving lower-income, diverse and otherwise marginalized populations in the Denver Metro Area.  She has also served as a member of the 2019-2020 Denver Public School Bond and Mill board.  Jasmine was recognized by the Denver Business Journal as one of Denver's top 40 under 40 in 2017 and continues to promote her passion for social justice in early education, as well as the social and emotional development of children in various capacities. 
---
Director of Equity and Social Justice, Kamau Allen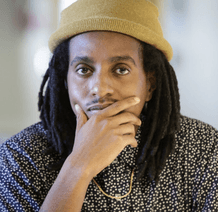 Kamau Allen is a Howard University graduate and the Director of Equity and Social Justice for the Institute of Racial Equity and Excellence. Through his passion for racial justice and criminal justice transformation, he has worked to help communities achieve police accountability and criminal justice reform. In 2018, his involvement with Together Colorado allowed him to help manage the steering committee for the grassroots campaign that abolished slavery from Colorado's constitution. Kamau is currently the Lead Organizer of the Abolish Slavery National Network, a national organization dedicated to abolishing slavery and involuntary servitude from state constitutions and the constitution of the United States.
---
Executive Director of Language Justice & Multilingual Education, Carola Oliva-Olson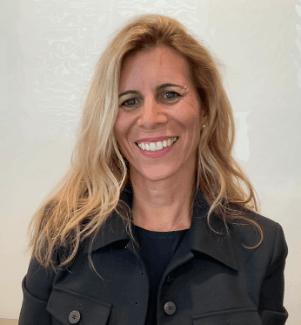 Dr. Carola Oliva-Olson has more than 30 years of experience in early childhood education, workforce development, technical assistance, and research. Carola's work centers around advancing equity and quality education for all children. She is a leading expert on multilingualism, diversity, equity, early childhood programming, professional development, and family engagement. Before joining IREE, she was SRI International's Senior Principal Education Researcher, developing and implementing changes that directly benefited superdiverse children, their families, communities, and educators. She is the co-author of the Personalized Oral Languages Learning (POLL) with Dr. Linda Espinosa, Elizabeth Magruder, and Whit Hayslip. She's the lead author of the Dual Language Supports (DLS) assessment and a measure of quality for programming and teaching practices in early learning settings.
As an associate professor at California State University Channel Islands, Carola helped prepare future early childhood educators to work in settings serving young children from infancy to third grade. Carola also worked as the principal investigator for the California Department of Education's Dual Language Learner Professional Development Grant and the California State Superintendent of Public Instruction's Early Initiatives Dual Language Learner Professional Development Grant. In 2020, she was appointed to the California Governor's Early Childhood Policy Council and continues to lead multilingual education efforts at California Educare Silicon Valley. In addition, she has worked on numerous Head Start and Migrant Head Start projects to help reduce disparities and promote equitable access to high-quality early childhood programs.
As her interests and accomplishments show, Carola has dedicated her life to promoting early childhood education that values, celebrates, and embraces children's cultural background, home life, and linguistic diversity. She received her PhD in education with an emphasis on special education and applied linguistics from the University of California Santa Barbara in 2008. She was also awarded the Office of Planning, Research, and Evaluation's Early Care and Education Head Start Graduate Research Grant and the Foundation for Child Development's Young Scholars Award. Finally, she received her MS in preschool–primary education from Barry University and an applied literacy postgraduate certificate from Johns Hopkins University.
---