President & CEO, Dr. Rosemarie Allen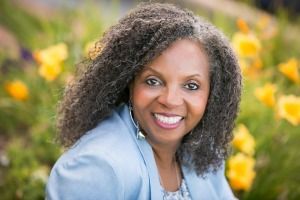 Dr. Rosemarie Allen has served as a leader in early childhood education for nearly 40 years. Her life's work is centered on ensuring children have access to high quality early childhood programs that are developmentally and culturally appropriate. She is currently an Associate Professor in the School of Education at Metropolitan State University of Denver. Her classes are focused on ensuring teachers are aware of how issues of equity, privilege, and power impact teaching practices. Rosemarie has served in directorship roles with the Colorado Department of Human Services, most recently in the Division of Youth Corrections (DYC). As Director of Programs at DYC, she was responsible for the education, health, and mental health of all adjudicated youth in the State. She was also responsible for the professional development of all Division staff members in order to ensure state-wide culture change. From 2007-2012 Rosemarie served as the Director of the Division of Child Care.  In that role, she oversaw the State's child care licensing program, the federal child care assistance program, the redesign of the State's quality rating and improvement system, the implementation of the State's professional development plan, and assisted in the creation of Colorado's early learning guidelines.
Rosemarie is a national expert on racial equity, implicit bias and culturally responsive practices, speaking at conferences across the country. She is the Equity Expert for 9News KUSA with a weekly segment on racial equity at all levels of society. Dr. Allen is a respected keynote speaker and has the distinct honor of being appointed as a "Global Leader" for Early Childhood and works with professionals from more than 80 countries, sharing inspiration and information on issues impacting children and families worldwide. Rosemarie earned her B. A. from California State University, Master's of Education from Lesley University and Doctorate in Leadership for Educational Equity at the University of Colorado, Denver.
---
Chief Financial Officer, Don C. Allen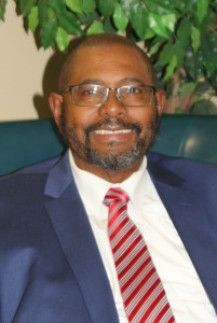 Don C. Allen, has worked as a financial analyst, accountant, and finance supervisor for more than 4 decades. His passion is ensuring the financial integrity of organizations and enhancing the financial literacy of employees. Mr. Allen worked for Raytheon Systems Company as a Principle Systems Analyst for nearly 30 years. He developed and implemented Earned Values Systems for Five major defense contracts. He also served as the skilled Financial Expert for Proposal support, cost budgeting and compliance assessment for Federal (FAR) and Raytheon Regulations. His proficiency with the tool "PC Pricing" for proposals projects led to various contract awards and ensured cost alignment. He demonstrated expert analysis and presentation skills with monthly, quarterly and annual reviews to product line executives. Mr. Allen also effectively worked with external and governmental auditors for year-end review for compliance to accounting and DCAA regulations. He has many years of experience with developing and managing overhead rates to capture cost in a Matrix environment. Over the course of his career, Mr. Allen has trained and mentored Junior analysts in all aspects of defense contracting financial operations. He earned his Bachelor's Degree from the University of California, Los Angeles (UCLA) and his MBA from the school of Business at UCLA.
---
Chief Operating Officer, Val Gill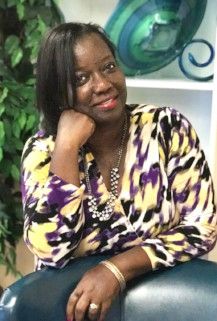 Val has more than 30 years' experience in business, process and project management. She most recently served as a Sr. Business Analyst at Kaiser Permanente supporting the company with data integration, analysis and process procedures. Prior to joining Kaiser, Val worked as a Sr. Process Analyst of CenturyLink, where she assisted in multiple projects to create processes for numerous acquisitions and daily operations. Val also held senior roles at Transamerica Finance and GE Capital.  She has a depth of knowledge in operations and process improvement. She served on the Board of IREE and is a member of several local organizations in the community. Val earned her Bachelor's Degree from Catawba College, Salisbury, NC in Communications. She is the wife of a retired Navy man, mother of two adult children and grandmother of two grand boys!
---
Executive Director of Licensing, Niki Gill Adams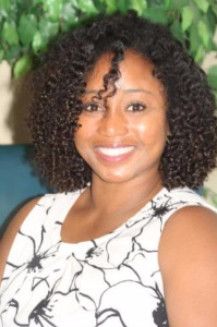 Niki Gill is deeply passionate about our nation's youngest citizens. She is also dedicated to ensuring the best outcomes for direct caregivers, children, and their families. Early childhood education has allowed Niki to realize her passion, be innovative, and utilize her leadership skills to enhance the lives of young children and those who care for them.  She has witnessed a transformation in the field of early care and learning in her role as advocate, director, teacher of young children, college instructor, Quality Rating Specialist, child care licensing specialist and supervisor, and in her current role as Executive Director of Community Based Licensing. Niki actively partners with child care providers and the community to ensure that all children are thriving academically, socially, physically, and mentally. In her role as part-time instructor at Metropolitan State University of Denver, she enjoys connecting with students, joining them in their educational aspirations, and adapting course content to their needs. Niki's goal is to meet programs' highest needs and to mentor them in providing best practices for children. Recently, Niki was selected to participate in an intensive community leadership program hosted by Urban Leadership Denver. The program provided invaluable experiences that enhanced her ability to more deeply engage and collaborate with community leaders. Niki takes great pride in her community involvement activities and has served as a board member of Restoration Christian Academy, as well as serving as a leader in Restoration Christian Fellowship Children's Ministry. She has served on many early childhood task forces, presented at statewide conferences and served as the keynote speaker at the Colorado Association for the Education of Young Children early childhood conference, the Alpha Kappa Alpha Senior Girls Scholarship Program, and the Northeast Family Child Care Association Conference. Niki completed her undergraduate degree at The University of New Mexico in Communication and Journalism and Spanish. Later she completed her Masters degree, Magna Cum Laude, in the Early Childhood Education Master's program at the University of Colorado Denver.
---
Deputy Director of Licensing, Brenda Beadling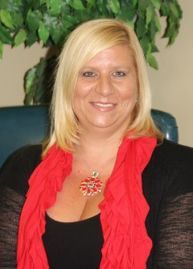 Brenda Beadling, has worked in the field of early care and learning for over 10 years. Her passion is supporting those who care for Colorado's children. Having served in the capacity of Director for many years, Brenda understands first-hand, the joys and the challenges of leading a child care facility. Her expert and in-depth knowledge of rules and regulations, both as one who was responsible for implementing the rules at the center level and for monitoring the rules at the regulation level, gives Brenda a unique perspective as supervisor. As Deputy Director of Licensing, Brenda oversees the day-to-day operations of Licensing Specialists and provides guidance and support to specialists as they perform and carry out their duties. Her attention to detail and ability to serve with competence and compassion is evident in all of her endeavors.
---
Beth Chase, Licensing Supervisor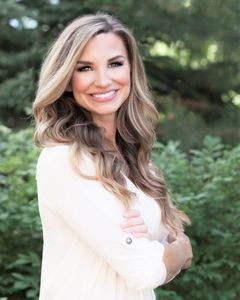 ---